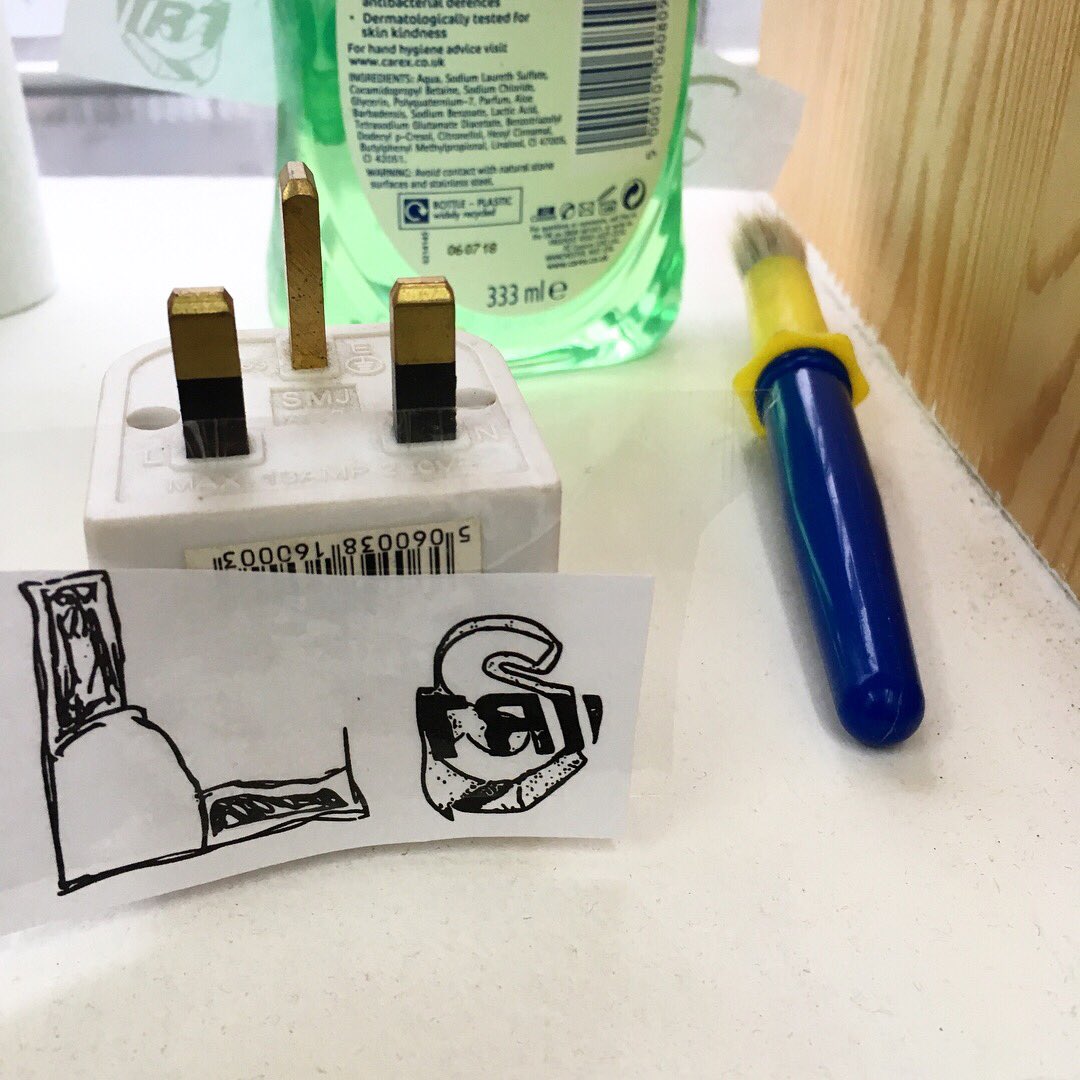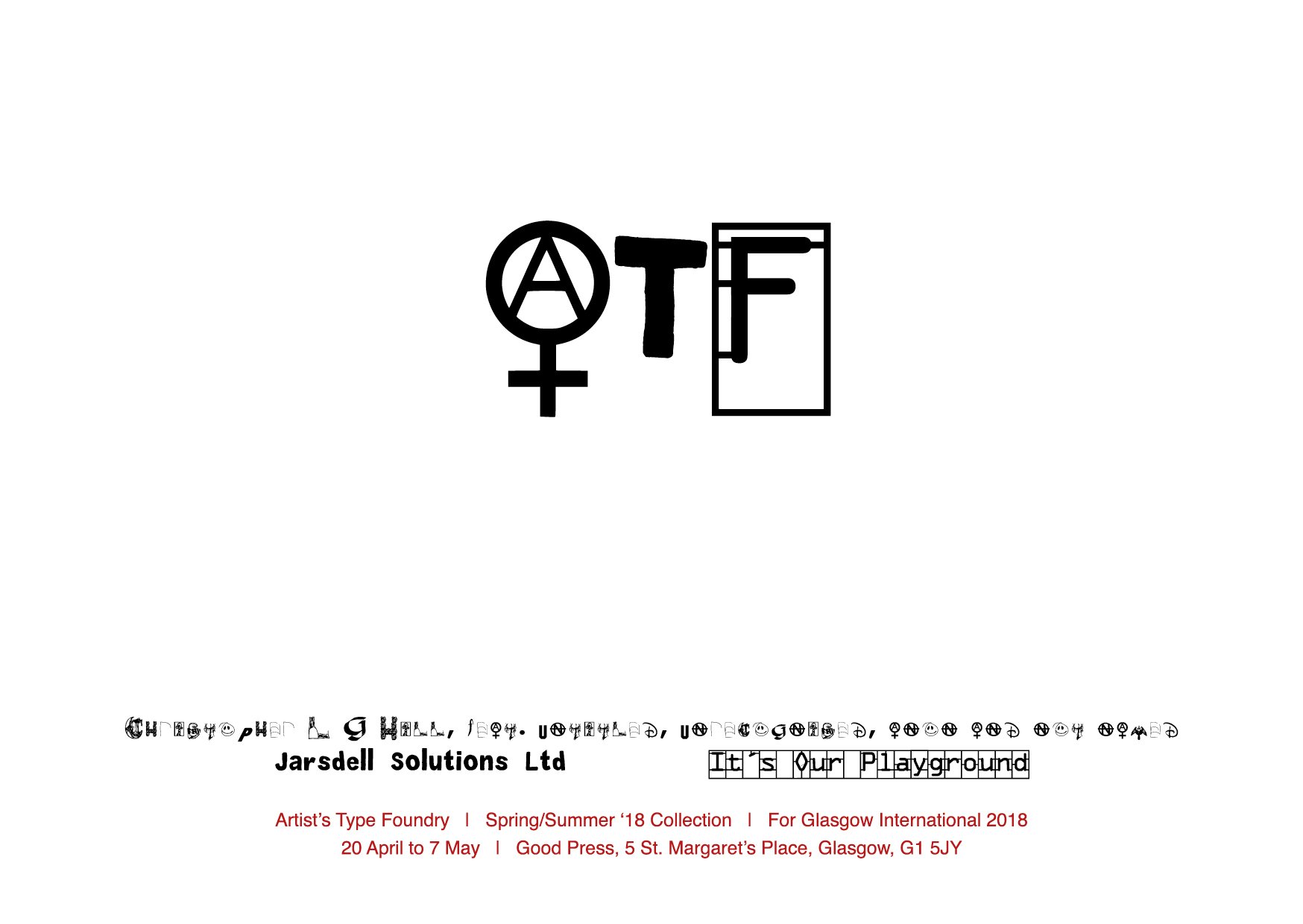 digital/three dimensional/publication
typography incoming!! Opens this Saturday,
21st April, 3-6pm as part of Glasgow
International
@GIfestival
- come along if
your
in Glasgow!!
Artist's Type Foundry is an online repository for typefaces made by artists. For Glasgow International 2018 they have commissioned typefaces from Christopher L G Hill, feat. untitled, unrecognised, anon and not named, Jarsdell Solutions Ltd. And It's Our Playground.
The Spring/Summer Collection '18 is available for download, and is celebrated with a specially made installation at Good Press of three-dimensional manifestations of each typeface. The event will be marked with the publication of type specimens for each commission.
Supported by Glasgow International.
Fri 20 April – Mon 7 May
Mon – Wed & Fri – Sat, 11am-6pm
Thu, 11am-8pm
Sun, 12 noon-5pm
Partially accessible